Finding Christmas present ideas for yourself might be challenging. In a world where purchases can be made with the touch of a mouse, picking a thoughtful present for someone might be difficult. Enough about other folks, though. Make time to think about what you want to find in your sack this holiday season!
Have you had your eye on a new watch, or do you require supplies for your beverage cabinet? Profit from the holiday mood and have someone else purchase one for you. Isn't that how it operates? Find out what you prefer for the special night by reading on to find the answer to "what do I want for Christmas?"!
No matter their age, everyone still harbors a small child within. On Xmas eve, we yearn to dash into the living room, and open the packages under the tree. As we rip open gift boxes and strew crumpled wrapping paper around our living rooms, the child has a secret wish that they will get the perfect Christmas present.
However, many folks ponder, "What do I want for Christmas?" Here is our list of excellent gift suggestions from which you can draw inspiration if you're unsure what to ask for on the big day.
If You Love Your Family
Personalized Family Christmas Ceramic Ornaments Gifts For The Whole Family
Opening the list, we start with one of many Christmas ornaments filled with family love. A hanging item has a beautiful picture of the whole family sitting in front of the fireplace and the pine tree to enjoy the Christmas atmosphere. The names of all members will be written under each respective character to ensure the whole family feels more connected than ever.
Personalized Gifts For The Whole Family Canvas Print With Custom Message
Sweet home, indeed! With a Custom Family Canvas from Unifury, you can make the space where you spend the most of your enjoyable time with your loved ones cozier and warmer. This personalized wall art is a beautiful way to give your house a unique touch! A picture of everyone seated together with their names on it would be lovely.
If You Are A Dog Lover
Personalized Dog Campfire Mug Gifts For Dog Lovers - Dog & Couple - Hiking - Mountain
The ideal follow-up item for dog enthusiasts and people who enjoy taking their dogs on lengthy picnics. Unquestionably, you have a special bond with your four-legged buddies. Then, show your furry companions affection whenever you have the chance. This personalized campfire mug for dog Lovers is suitable for indoor and outdoor use for coffee, tea, or even your morning cereal. To make this gift even more personal, you may entirely insert your name with your furry best friend!
Personalized Long Sleeve Gifts For Dog Lovers - Pickup Truck
The following item is not only overflowing with the love you have for your furry best friend, but it can also be a fashion piece you can wear throughout the winter. A high-quality long-sleeve shirt with pictures and names of your close friends is sure to be a unique piece to be added to your apparel. It's an excellent idea for the best Christmas gifts, right?

If You Are A Cat Lover
Personalized Christmas Gifts For Dog Cat Lovers Decorative Garden Flag
Garden flags are a fun way to display your sense of design and make your house, garden, and yard more cheerful. With a personalized Christmas garden flag for not just dog but cat lovers as well, you may extend a warm welcome to visitors and share the wonder and joy of Christmas. To show your kittens how valuable they are to you and your neighbors, you can post all of your kittens' names up there.
Personalized Christmas Medallion Metal Ornament Gifts For Dog Cat Lovers - Pickup Truck
With our new personalized Christmas medallion Metal ornaments, be set for the holiday season. These personalized Christmas medallion ornaments are a superb option to share seasonal cheer, preserve a memory, or wow someone. This design can be enhanced by including all of your fuzzy cats. Just hanging it is sure to bring joy to the whole house.
Read more: Christmas ornaments for cat lovers
If You Love Coffee
Personalized Dog Mug Gifts For Dog Lovers - Dog & Couple - Hiking - Mountain
This Custom mug present for dog lovers - Hiking background is ideal whether you're looking for gift suggestions for your parents, kids, or friends or just looking for cool stuff.
This mug will bring back beautiful memories of the time spent outside with your cherished partner and adorable dogs. Thanks to the abundance of customizing possibilities available, you can make a one-of-a-kind gift.

Personalized Best Friend Birthday Gifts Coffee Mug Long Distance Relationship
True pals won't ever split ways. They are always there for you, so if you can deepen your bond, the distance doesn't matter. Today, when technology makes communication easier, true friendship has no bounds. This personalized best friend mug is a thoughtful present for your buddies that will improve shared memories. You two can each keep one for yourself as a memento of your lovely friendship.
If You Love Home Decor
Personalized Christmas Fireplace Doormat - Family Stockings & Dogs Cats
The following item will add beauty to your home and warmly welcome visitors who drop by during the forthcoming holiday. A rug to which you can add images, names, and descriptions of cherished family members and pets will undoubtedly convey the wholesomeness of the household and uplift everybody who enters the room and sees it.

Personalized Gifts For The Whole Family Canvas Print Wall Art 
Your life truly begins with your family, and love never dies there. The ideal gift for your loved one to cherish the memory of your family's merger will be a personalized family canvas printed with all the family members. The entire family may rejoice and feel the link deepening not just during the holidays but all year long with this piece of art hanging on your wall!

If You Are A Home Chef
Genuine Fred Oven Mitts Bear Hands
This product is unquestionably for you if you enjoy baking and cooking. A set of kitchen gloves modeled after a bear's adorable, cuddly hands. These gloves not only assist you in producing delectable dishes but also have a striking appearance and are entertaining to wear. Giving everyday kitchen things new life is a fascinating thought, isn't it?
Snowflakes Engraved Rolling Christmas Embossing Rolling Pin
If you have to bake frequently, the next thing will undoubtedly make your desserts more intriguing than before. Your pastry will be more distinctive than ever with a rolling pin engraved with various holiday-related themes. With it, you can bake exquisite pies or cookies that your loved one will like eating.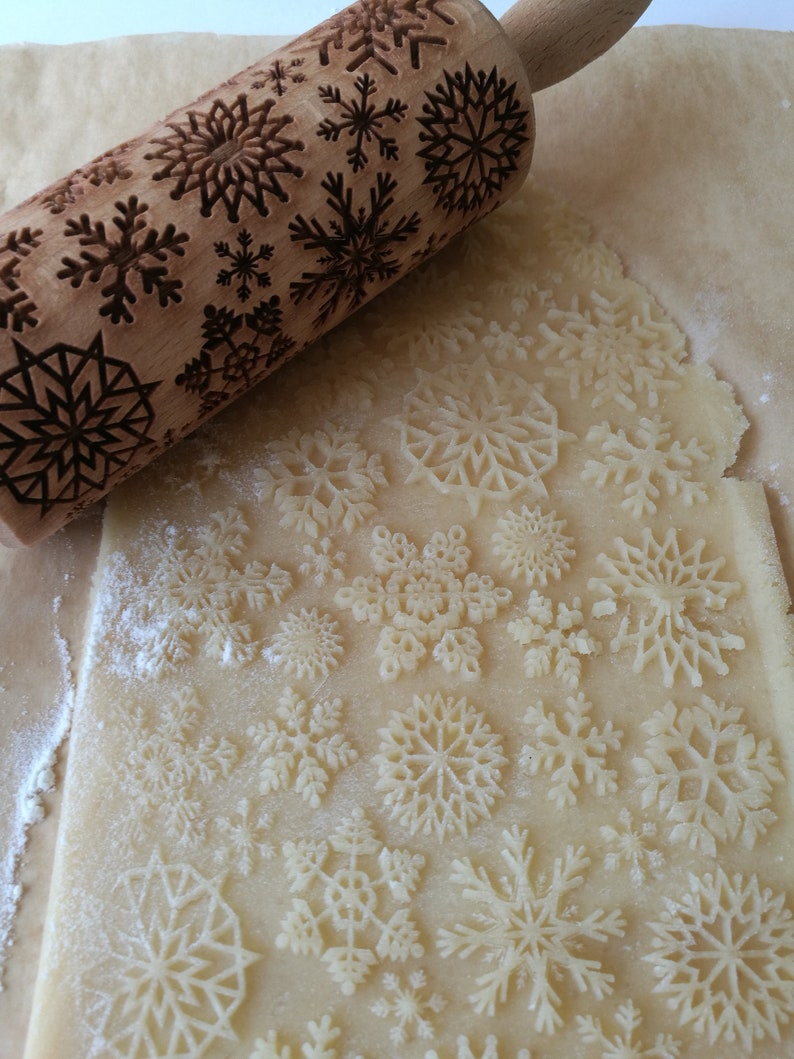 If You Are A Gardener
Personalized Gifts For Dog Lovers Garden Flag - Welcome To The Dog's House
Improve the appeal of your garden! These more miniature flags are a fun and simple way to decorate your house and outside area with color and enthusiasm. Garden flags are the ideal medium for conveying a fun or uplifting message, commemorating the start of a new season, or spreading festive happiness.

Gardener's Tool Seat
With this multipurpose gardener's bench, you can save your knees and keep your tools close at hand. This functional workstation is composed of lightweight steel and water-resistant nylon and combines the qualities of a folding chair with a tool bag. Hook-and-loop fasteners simplify removing the bag from the frame, and it has several pockets for your essential items. It is ideal for gardeners looking for some proper structure.
If You Love Your Couch
Personalized Mother's Day Fleece Blanket Gifts For Mom
The next item will jog your memory and heighten your regard for your birth mother. Your mother is the person who loves you the most. No matter where you use this blanket, the phrases on it that are dedicated to your mother will always make you grateful to her. What a thoughtful item among these awesome gift ideas!

Personalized Dog Throw Pillow
There are a few things comfier than sitting on a couch. This pillow will most certainly be a thing you can get on this important occasion, enhancing that experience. This clever cushion makes a wonderful place to rest your head and relax with all the pups.

If You Are A Fitness Fanatic
Zupapa Silent Mini Fitness Trampoline
This product is ideal if you wish to boost your health. Your metabolism will be stimulated, your ability to absorb oxygen will be increased, your balance will be restored, and your cardiovascular health will be improved with the aid of this Zupapa trampoline. Work hard, and you'll have a gorgeous figure all year long, not just for special occasions.
Retrospec Solana Yoga Mat
If you don't feel comfortable playing contact sports, try yoga to increase your flexibility. The non-slip substance helps you maintain stability and balance as you remain firmly planted on the ground. The creative design enables you to concentrate on your practice or workout while reducing the risk of injury. This compact, easy-to-clean mat is ideal for cushioning your body and ensuring that your yoga flow, training, or stretching session is comfortable.
If You Want To Pamper Yourself
Spa Gift Set
Who enjoys unwinding during the holidays? Get a spa gift bundle right away for optimal rejuvenation. Your body will be lavishly caressed with everything from scented candles to nourishing bath oils and natural skin care products. With this kit, you may spend a pleasant day at home as if experiencing first-rate spa services.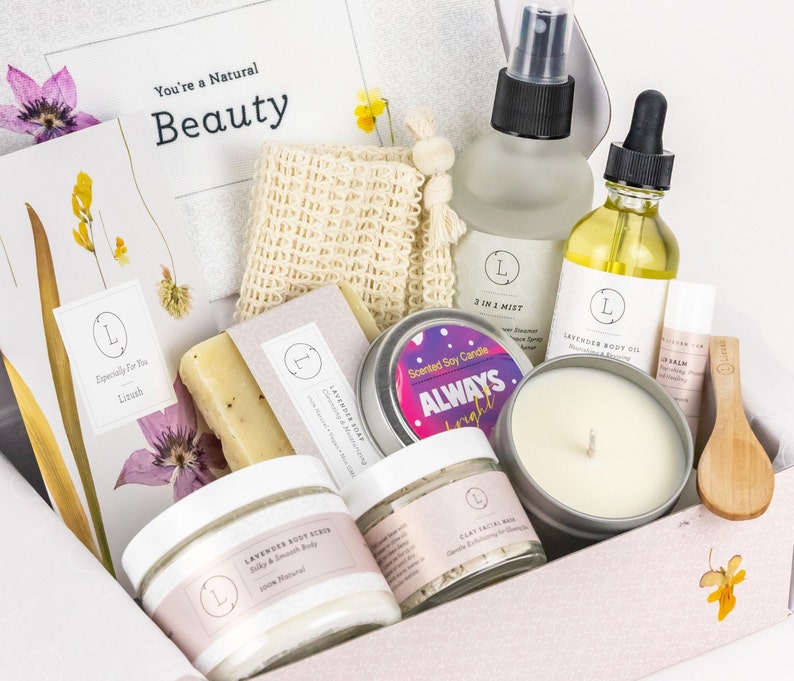 Shiatsu Back Shoulder And Neck Massager
Your body must be exhausted after a long work day, especially the easy-to-tire back, neck, and shoulders. The following item is something you want to massage while sitting anywhere. This simple massager can relieve sore muscles and help you recover quickly to carry on with your day. What a helpful thing!
If You Are A Photo Lover
Personalized Coffee Mug Gifts - Custom Photo - These Are A Few Of My Favorite Things
This custom photo coffee mug will be a special gift among personalized Christmas gifts. You can add up to four photographs to the front side of the card, and you can add a message to the back. These are some of my favorite features. You can relive your favorite memories and beam broadly anytime you do!

Personalized Custom Photo Edge-to-edge Mug Gifts - My Favorite People Call Me Grandma
You adore your grandma and long to share all of your adorable pictures with her. No matter where you go, this mug you can personalize and fill with your affection will constantly remind you how much you cherish your grandmother.
If You Have A Long-distance Relationship
Personalized Best Friends Long Distance Relationship Coffee Mug Gifts - Night Sky
Friendship feels more remarkable in that we miss our close friends more and value the things we have shared with them when they must be separated for some reason. What could be better than being reminded of that friendship with the following item? Anywhere they go, a cup with their names on it will serve as a constant reminder that even if they are apart physically, they will always have a special place in each other's hearts.

Long Distance Relationships Gifts Love Messages In A Bottle
What if you could send a daily message of support for your long-distance relationship to your loved one as a surprise? A daily dosage of passionate love notes in a pill will surprise your partner. This whole bottle of cuteness is created to remind your other half that your love is unbreakable and to make them smile even while you are apart.
If You Want A Practical Gift
Victorinox Swiss Army Swisscard Pocket Knife
The Victorinox Swiss Army Swisscard Pocket Knife is ideal for anyone looking for a practical present that can be applied to various scenarios. This pocket knife set features seven separate pieces that can be used for multiple tasks, including cutting, writing, measuring, and... Surely a practical gift?
Eufy By Anker, Boostiq Robovac 11s (Slim), Robot Vacuum Cleaner
Few people have the energy to clean their homes after a long day. The time it takes to complete housework can be substantially decreased with the next item, freeing you up to do less strenuous activities. The Eufy robot vacuum cleaner boasts a variety of cleaning modes and auto-clean features that guarantee a simple, complete cleaning schedule while you unwind. A true time saver!
If You Love Tech
JBL Charge 4 - Waterproof Portable Bluetooth Speaker
This JBL speaker is something you need if you enjoy listening to music, want to elevate your experience, and share it with others. This speaker will fill your space with music so that you and everyone else can enjoy it, thanks to its outstanding sound quality and long battery life. Because of its small size, you may take your favorite music everywhere.
Apple AirPods (2nd Generation) Wireless Earbuds
The next present must be well-known to fans of Apple and music. AirPods are the ideal audio device for you to enjoy music anywhere, from home to the gym, thanks to their small design and industry-leading quality. Additionally, thanks to the clever design, you may wear it securely and comfortably without worrying that your favorite music will be interrupted.
If You Are A Foodie
Cuisinart ICE-45P1 Mix-it-in 1.5-Quart Soft Serve Ice Cream Maker
The next item will satisfy your sweet tooth. In your kitchen, a Cuisinart ice cream maker can produce high-quality sweet treats like ice cream, yogurt, sorbet, and more from basic ingredients. The device guarantees user and guest comfort, productivity, and enjoyment.
Hamilton Beach Dual Breakfast Sandwich Maker
The following item is a lifesaver if you're a busy person who doesn't have time to create an excellent breakfast when work resumes after the holidays. You can get two wonderful sandwiches from a breakfast maker under the Hamilton brand to get you ready for the day ahead. Simply have the ingredients ready, throw them in the machine, and wait five minutes to get something amazing!
If You Are A Book Lover
Kindle Oasis
Are you a book lover but afraid to carry a large book everywhere? Then Kindle Oasis will be a perfect gift for you this holiday. With this device, you can access millions of books, news, and audiobooks. You can read anytime and take this device anywhere easily to clear your mind.
Knock Knock Original Personal Library Kit & Gift For Book Lovers
Before you locate the Personal Library Kit from Knock Knock, there is no crueler pain for a bibliophile than losing their cherished books permanently. You can bring back antiquated library circulation methods for amusement and book retention. The ideal present for book enthusiasts!
Read more: 
Wrapping Up
As you can see, there are countless things to ask for Christmas as a reward for you or a suggestion for someone to buy as a gift for you. Christmas is when people exchange meaningful gifts, and you deserve a gift that's just right for you. Hopefully, with the suggestions that we have given in this article, you will find an idea that is perfect for you. Thank you for reading, and look forward to our following articles!